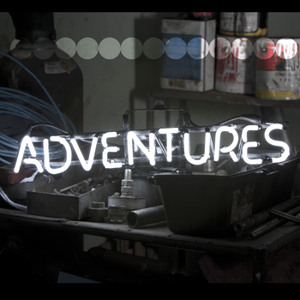 This guy who goes by the moniker
Germany Germany
has been confusing me for ages now. With a name like that I keep thinking he might be German, but it turns out that this is nay the case. Not that this has any relevance towards anything, but I've been meaning to post about his new album
Adventures
for ages and only just now realized where this ace music is actually coming from. And that is Canada. With the sheer amount of amazing music constantly coming out of Canada, this should come as no real surprise.
Germany Germany
is the synth-pop project of Drew Harris and
Adventures
is already his 5th album in a series of more or less free downloadable albums. This one just happens to, um, be a less free download. But still streamable on bandcamp:
http://grmnygrmny.bandcamp.com/
Highlights come as back to back tunes
Too Fast
and
Natural
. Smooth stuff, eh?
Too Fast by Germany Germany
Natural ft. Donne of TLGLTP by Germany Germany