It feels like ages since 2011. It already feels
soooo
last year and the year seems like a vast blurry haze. Most of me wants to concentrate on new up and coming stuff, you know, music- and life-wise but part of me feels like I should celebrate and champion some of the great tunes from last year, because let's face it, there were some great tunes released last year.
Not being one for entire albums and I'll go ahead and blame these modern days of consumerism, where people haven't got time for entire albums and will just stick on a playlist of their favourite mp3s, my "Top Hits of 2011" list is comprised of albums, singles and EPs and whatever I found brilliant throughout the year. I think 30 should be sufficiently long and not too long and boring? Good. Let's get to work.
# 30 Timber Timbre - Creep On Creepin' On
"Creep On Creepin' On" was
Timber Timbre
's fourth full length album and showed off their full ability to create shit-scary blues-ey folk-noir. (Fuck that's a lot of hyphens). The title track is the definite epitomization of that fucked up carnival you and I and everyone used to have nightmares about. (Yes, I'm thinking of Silent Hill and shitting myself again, oh hell)
Timber Timbre - Creep On Creepin' On
by
Arts & Crafts
# 29 Doldrums - I'm Homesick Sitting Up Here in My Satellite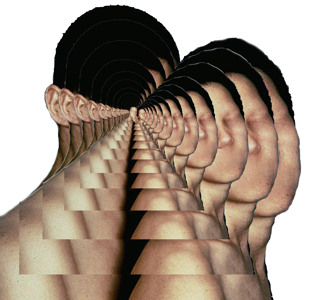 Last time I posted about Doldrums I had no idea who or what was behind them. All I knew was "I'm Homesick Sitting Up Here in My Satellite" was an absolute scorcher of a track. Now I know Doldrums is the brainchild of Canadian Airick Woodhead and if this track is anything to go by, Doldrums should blow up in 2012. For the love of Pete, just check out the drums, man!
# 28 Fleet Foxes / Cloud Control
2011 was the year Fleet Foxes made their mighty triumphant return with Helplessness Blues and what an album it was! Then along came Australian pretenders Cloud Control bursting onto the scene with their song "Ghost Story" sounding like Fleet Foxes with a jagged edge. I could even imagine what they looked like: Lumberjack shirts and huge beards à la Fleet Foxes but with kick-ass tattoos of rad shit like snakes in skulls and naked pin up girls having sex with snakes in skulls tattoo'ed onto their fists and faces. Turns out I was way off the mark.
# 27 Cold Specks
More "one to look out for in 2012" than a best of 2011, but Cold Specks released "Holland" last year which is a beautiful gut-wrenching song about, um, Holland. Like I say, one for the future.
Holland
by
Cold Specks
# 26 James Vincent McMorrow - Early in the Morning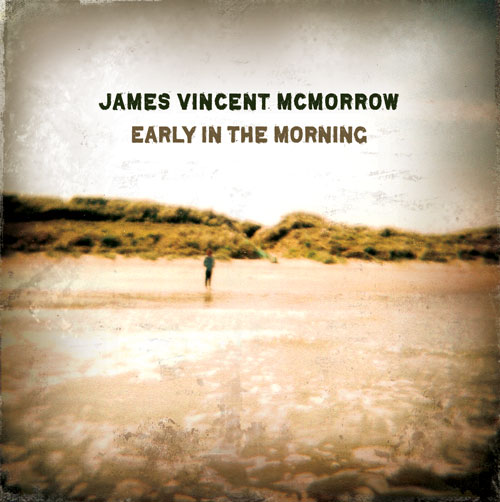 You need something special to get heard as a singer songwriter but it seems to help if you're Irish. J-V McMoz recorded "Early in the Morning" somewhere secluded and pretty much on his own. Or so they tell me. The results? Astonishing melodies backed up by his oh-so-sexy husky tone. Mmm yeah.
# 25 Rubik - Solar
Unfortunately the only Finnish entry on this list although a few others wouldn't be far behind. What a year it's been for these boys, eh? A huge tour of America and some massive festival slots (Primavera anyone?). Solar is a masterclass in Finnish pop songs and standout track "Laws of Gravity" just does it for me.
# 24 Fair Ohs - Everything is Dancing
My favourite tropical punks finally came up with their debut album. T'was a mighty refreshing blast in the face in this era of reverbed fuzz and although some of Everything is Dancing was a bit same-ey the album's still a cracker. I mean you can't really go wrong with tracks like "Almost Island" and "Eden Rock".
Fair Ohs - Eden Rock
by
Sleep All Day Records
# 23 Hiatus & Shura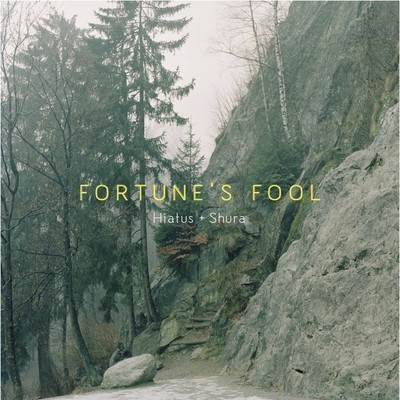 When electronic producer Hiatus teamed up with songstress Shura the results were pretty much breathtaking. Combining his beats with her guitar and vocals Fortune's Fool is something so haunting you might want to break up with your other half just to get into the right mindset for this.
# 22 Return of Friendly Fires
Considering how music is so shortlasting these days. who'd have thought back in 2008 that Friendly Fires would have made such an accomplished return with 2011 album "Pala"? Right from the off with "Live Those Days Tonight", Friendly Fires let you know what they're all about: Making you dance with a huge shit-eating grin on your face.
# 21 Naked & Famous - Passive Me, Aggressive You
The interweb insists that "Passive Me. Aggressive You" was released in 2010. That might be the case in their native New Zealand but they came to the rest of the world's knowledge in 2011 which has been their year so far. They've got a huge sound and seriously if you've been able to avoid the absolutely HUGE tune "Young Blood" then I'm seriously wondering what rock you've been living under.